Continuing Education Books for Faculty Members
The library owns books that will help you continue your education as a professor, in addition to the journals. We have materials about nursing instruction, grant writing, and teaching methods. If you are interested in any of these materials, come to the library and check them out!
Remember: faculty members can check out books for an entire term!
Clinical Supervision for Nurses
Call Number: WY 105 C6408 2008
ISBN: 9781405160599
Teaching Strategies for Nurse Educators
Call Number: WY 105 D529t 2009
ISBN: 0131790269
Publication Date: 2007-12-28
Simulation and Game-Based Teaching in Nursing and Healthcare
Call Number: WY 18 B347 2013
ISBN: 9780826109699
Curriculum Development and Evaluation in Nursing
Call Number: WY 18 C976 2011
ISBN: 9780826107220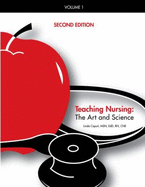 Teaching Nursing
Call Number: WY 18 CAa 2010
ISBN: 1932514244
Distance Education in Nursing, 3rd Edition
Call Number: WY 18 D56 2013
ISBN: 9780826109453
Innovative Teaching Strategies in Nursing and Related Health Professions
Call Number: WY 18 I589 2011
ISBN: 0763763446
Nursing Student Retention
Call Number: WY 18 J46n 2012
ISBN: 9780826109491
Fast Facts for the Classroom Nursing Instructor
Call Number: WY 18 L4325 2012
ISBN: 0826110169
Publication Date: 2012-05-01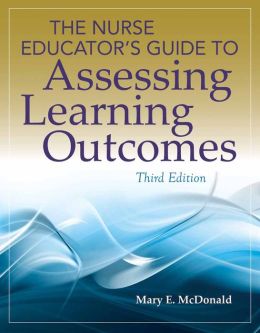 The Nurse Educator's Guide to Assessing Learning Outcomes
Call Number: WY 18 M4775n 2014
ISBN: 9781449687670
Transformative Learning in Nursing
Call Number: WY 18 M875 2012
ISBN: 9780826108685
Publication Date: 2012-04-01
Evaluation and Testing in Nursing Education
Call Number: WY 18 O29e 2014
Simulation Scenarios for Nurse Educators
Call Number: WY 18 S614 2013
ISBN: 9780826193261
Legal Issues Confronting Today's Nursing Faculty
Call Number: WY 33 AA1 2012
ISBN: 9780803624894
How to Write, Publish, and Present in the Health Sciences
Call Number: WZ 345 L271ha 2010
ISBN: 1934465143
Writing for Publication in Nursing
Call Number: WZ 345 O29w 2010
ISBN: 9780826118028
Publication Date: 2010-06-01