Ebooks!-- Use your database login!
Additional Women and Newborn Books in the Library
Your librarian is COMPLETELY aware that you have very little time to read additional textbooks, so these books below are materials that the library owns, but are also materials that have been proven extremely useful to other students who took the class before you, so do not hesitate to look at them or check them out!
Click here to see if the library still has a copy of your book!
AWHONN High-Risk and Critical Care Obstetrics
Call Number: WY 157 H6373 2013
ISBN: 9780781783347
Breastfeeding Made Simple
Call Number: WS 125 M968r 2010
ISBN: 9781572248618
Clinical Practice Guidelines for Midwifery and Women's Health
Call Number: WQ 165 T476 2013
ISBN: 1449645755
Contemporary Maternal-Newborn Nursing
Call Number: WY 157.3 L154c 2010
ISBN: 9780135025857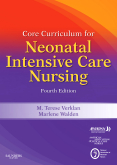 Core Curriculum for Neonatal Intensive Care Nursing
Call Number: WY 18.2 C7968 2010
ISBN: 9781437702606
Essentials of Maternity, Newborn, and Women's Health Nursing
Call Number: WY 157.3 R491e 2013
ISBN: 9781608318018
Evidence-Based Care for Breastfeeding Mothers
Call Number: WS 125 H845 2011
ISBN: 9780415499071
Labor and Delivery Nursing
Call Number: WY 157 M983l 2009
ISBN: 0826118038
Maternal and Newborn Success
Call Number: WY 18.2 D278m 2013
ISBN: 9780803638099